The last ten years have been a period of unprecedented growth for our company. In 2010, we added two additional facilities in Bangor and Portland, Maine to compliment our other branch facilities in Syracuse, New York and our sales offices in Rochester and Saratoga Springs, New York. In 2012, we purchased the Burns Cascade Company in Syracuse, New York and opened a new 15,000 square foot full-service distribution and actuation center to service all of upstate New York.
In 2015 we purchased Power House Supply in Newburyport, Massachusetts which affords us the opportunity to offer our complete service capabilities to the entire eastern Massachusetts and Rhode Island marketplaces. In March of 2018, we moved this location from Newburyport to Haverhill, MA. in late 2019, we acquired International Valve and Instrument allowing us the ability to expand the services that we can offer to the marketplace through the significant capabilities of this great company, who over the last 37 years has built a stellar reputation in the safety valve testing and valve repair market. In 2020, we fully acquired the assets of Niagara Controls in Buffalo, NY which further enhanced our engineering capabilities and strengthened our global position in the market.
Branches
Collins Pipe & Supply

Collins Pipe & Supply Co., Inc. is one of the largest industrial distributors of engineered specialties, pipes, valves and fittings (PVF) serving the Northeast. Globally, Collins Pipe & Supply serves the power and process project market. Our expert sales team and support engineers will ensure that all of your technical needs are met and that you receive professional and reliable service. Our goal is to become your value-added partner by making sure that you are receiving the maximum benefit from every dollar you spend.
Locations
East Windsor, CT - Headquarters
11 Thompson Rd.
PO Box 1053
East Windsor, CT 06088
P: 860.292.5341
F: 860.292.5358
Scarborough, ME
116 Pleasant Hill Road
Scarborough, ME 04074
P: 207-510-0035
F: 207-510-0037
Collins Controls

In early 2010 Collins secured the distribution rights for the Metso brands for the entire New England area. Since the majority of the new business came from customers in northern Maine, a decision was made to open a branch in Bangor. This facility also houses a Valve Automation Center to meet the critical time sensitive demands of the many paper mills served by our branch.
Line Cards
Locations
Bangor, ME
376 Target Industrial Circle
Bangor, ME 04401
P: 207-907-7878
F: 207-907-7879
International Valve and Instrument

International Valve & Instrument is a full service valve and hydraulic repair company founded in 1982 and is engaged in the rebuilding and repair of all types of valves, actuators, and hydraulic equipment. In addition, IVI is a full fabrication shop providing all types of machine shop services.
IVI is National Board Certified for the repair of pressure relief valves. Our "VR" stamp number is 179.
Line Cards
Locations
Springfield, MA
992 Bay St.
Springfield, MA 01109
P: 413-736-3682

F: 413-736-5972
Niagara Controls - Upstate New York

Niagara Controls is a technical sales representative and stocking distributor for world-class manufacturers of industrial valves, pressure relief devices, and engineered products. We pride ourselves on focused customer service and the ability to provide value engineering to our partners. Our territory is Upstate New York as well as global support to our contract OEMs. We also operate a 15,000SF, state-of-the-art Valve Automation Center which allows us to build a wide range of valve packages for our customers. Our center and stocking warehouse is strategically located in Syracuse, NY, centrally located to support our sales offices in Syracuse, Rochester and Buffalo, NY.
Locations
Buffalo, NY
200 Delaware Ave., Ste. 1040
Buffalo, NY 14202
P: 716-853-6400
F: 716-853-6404
Syracuse, NY
5910 Firestone Drive
Syracuse, NY 13206
P: 315-414-0077

F: 315-414-0049
Rochester, NY
1200A Scottsville Road Suite 392
Rochester, NY 14624
P: 585-270-5064

F: 585-270-5067
The Collins Companies - Haverhill

The Collins Companies, once called Power House Supply was established in 1992 to serve the increasing demands of the Deregulated Power Markets. Since its conception, our experienced staff has promptly and expertly provided both products and services in response to this very demanding industry. We have proudly supported some of America's most competitive engineering firms, construction companies, and utilities on some of the most acclaimed projects of the last decade.
From supporting new construction projects in non-industrialized nations to helping existing facilities stay online during peak demands, we have continually proven our ability to provide cost-conscious solutions in a timely fashion.
Locations
Haverhill, MA
Ward Hill Business Park – East
17 Parkridge Road, Unit D2
Haverhill, MA 01835
P: 978-499-9888
F: 978-499-9666
Collins Compressors

We are very excited to announce our new division which will now include a complete line of compressed air products and services. Also, we are very proud to announce that we have been named the factory-authorized distributor for Elgi Compressors for Massachusetts, Vermont, New Hampshire and Connecticut.
Line Cards
Locations
East Windsor, CT - Compressors
11 Thompson Rd.
PO Box 1053
East Windsor, CT 06088
P: 860.292.5341
F: 860.292.5358
Washburn Garfield

Washburn-Garfield has always prided ourselves on having the technical expertise that has allowed us to bring you a consultative approach to problem solving when it comes to your industrial supply needs, which will not change. However, now, combined with Collins' size and expertise in valve automation, safety valve testing and repair, and compressor service and installation we have so much more to offer, including an additional four stocking warehouse locations in Connecticut, Maine and New York and an additional three sales offices in Haverhill, MA, Rochester and Buffalo, NY.
Locations
Washburn-Garfield
10 Brussels Street
Worcester MA 01610
P: (508)-753-7225
Waites Industrial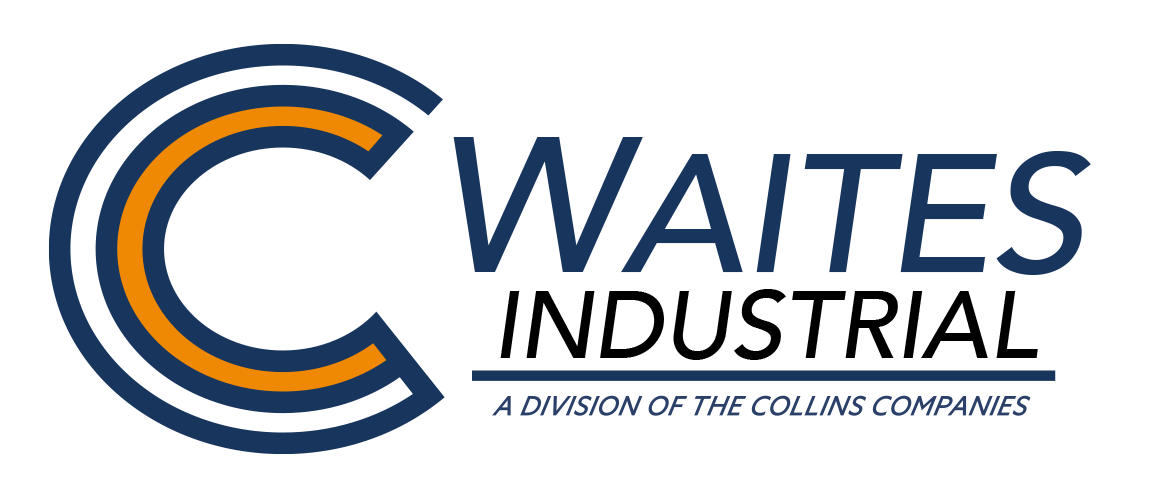 Waites has always prided ourselves on having the technical expertise that has allowed us to bring you a consultative approach to problem solving when it comes to your industrial supply needs.
sales@waitesco.com
(508) 753-8161
Locations
Waites Industrial
10 Brussels Street
Worcester MA 01610
P: (508)-753-8161